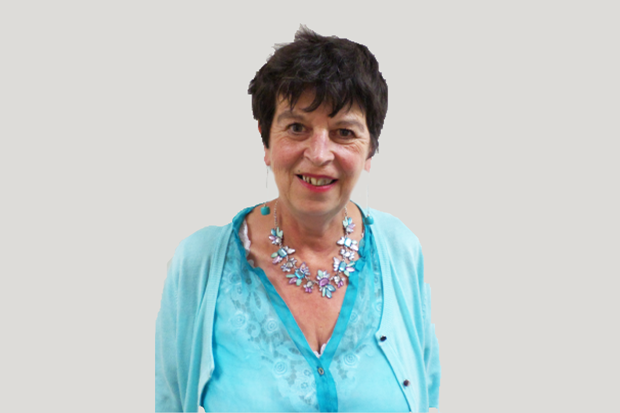 Sona Peskin, from Durham, became the first apprentice to complete the new Adult Care Worker standard after completing the final assessment component, a professional discussion on Monday (30/4/18) and achieving a merit overall.
Naturally both Training Qualifications UK and Creative Support are delighted with Sona and the result she has achieved in what has been a seamless assessment process from start to finish.
Acting as the employer provider, Creative Support have worked closely with TQUK EPA, the End-Point Assessment Organisation (EPAO) in order to ensure that Sona, and future apprentices being assessed by TQUK, have everything they need in order to be successful and achieve the best possible result from their assessment.
The course was both challenging and rewarding
On being the first apprentice to complete the Adult Care Worker apprenticeship standard, Sona said: "I am absolutely delighted to be the first person in the country to complete the apprenticeship in adult care. Gaining an overall merit was a true accolade.'
'The course was both challenging and rewarding with the theory feeding into my hands on practice. I learned a lot, especially around person centred care.'
'Creative Support were instrumental in the success of my studies giving me paid time to complete my training. I would particularly like to thank Barbara Jones (on-programme assessor) for her unfailing support and guidance throughout my time completing the qualification.'
The infrastructure Creative Support has in place meant the process was easier with the Training Team always there to overcome any glitches or offer additional help. I can also say this about TQUK. The end point assessment I felt was excellent and felt very comfortable and I was kept informed throughout the process".
Vocational Centre Manager for Creative Support, Janet Glentworth said:
We are delighted with the EPA process with TQUK. We were well supported throughout the process and TQUK was prompt in their correspondence and updates. We look forward to continued EPA success in the future.
End-point assessment requires absolute buy-in from everyone involved
TQUK Head of EPAO, Kelle McQuade said: "It's fantastic news that we've been able to complete Sona as the first Adult Care Worker apprentice in the UK. Everyone involved should be proud of this accomplishment.'
'Having already completed apprentices on the Hospitality Team Member and Commis Chef apprenticeship standards as well, we're really hitting our stride in terms of our EPA offer.'
'We have really appreciated the input from Creative Support throughout Sona's apprenticeship, they have helped to ensure her apprenticeship was a success. It's what we have said from the start, end-point assessment requires absolute buy-in from everyone involved, including the employer, and this has shown here with Creative Support being with Sona every step of the way.'
'On behalf of everyone at TQUK, I would like to congratulate Sona on being the first apprentice through the Adult Care Worker apprenticeship standard across the country. She has now cemented her place in TQUK and apprenticeship folklore up and down the country."
If you would like to look at available apprenticeship standards they can be found on the Institute's website