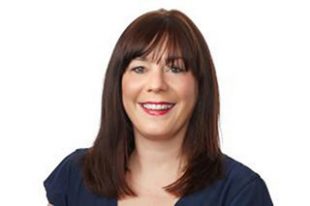 With the launch of the creative and design route review, Bauer Academy's Director of People, Sarah Barnes shares a blog post on Bauer's approach to learning, reflecting on the importance of technical education and the impact that high-quality apprenticeships have on employers, employees and the sector.
Bauer's commitment to learning is so strong we took the bold step of creating our own government approved academy. It was launched to reimagine learning from an employer's perspective. In doing so it is committed to excellent work-based learning that enables people, at all stages of their career, to learn and apply new skills and knowledge every day.
Given the pace of change in the creative sector, everyone needs to continually adapt. Like most employers, we recognise that the ability to learn is a skill itself and as such, we need to provide people with opportunities to grow. Every day in Bauer we see that accessible, inclusive work-based learning unlocks individual potential and this is transformational for the wider business. With our commitment to work based learning, apprenticeships are naturally a key element of our learning culture and are at the heart of Bauer Academy's provision.
The positive impact of apprenticeships on our business is significant. We have over 200 people currently on programmes, some taking their first career steps and others, with decades of experience, upskilling to meet changes to their roles. Through a diverse range of apprenticeships, including content production, sales, leadership, digital marketing and journalism, we see a significant return on investment from apprenticeships. They enable us to develop the workforce we need now and in the future, whilst attracting and retaining the best talent.
A fundamental part to delivering high-quality training is to ensure that the material used is accurate and up to date. As the sector changes, technical education needs to adapt as well.  The creative and design route review has been a great opportunity to take stock of occupational standards which form the basis of the training for apprentices, and in the future - T Level students.
The other fundamental part to technical education, and apprenticeships specifically, is ensuring exceptionally high-quality training. Bauer Academy results speak for themselves – 97% pass rates with 77% securing merits/distinctions. This is achieved through a dedicated team of industry tutors, who remain connected to their peers in Bauer Media, and highly experienced development coaches offering personalised pathways for all types of learners. With the right support in place, all types of learners can thrive on apprenticeship programmes - in a way that more traditional education just doesn't allow. Learning on the job brings countless benefits, perhaps the main one is that people develop confidence and the belief that they can succeed. Apprenticeships allow people to 'learn and apply' as they go, try new things, make mistakes and grow day by day.
Bauer's experience proves apprenticeships are not only beneficial, they are essential for any organisation looking to have a vibrant learning culture and a workforce linked to its future business strategy.  Apprenticeships unlock the potential of people at all stages of their careers, and that's a game-changer for any business.
As we look ahead, following a challenging year, we hope that the recommendations of creative and design route review will support the sector through the pandemic and onto recovery by ensuring apprenticeships include the skills needed to train workers for the future.