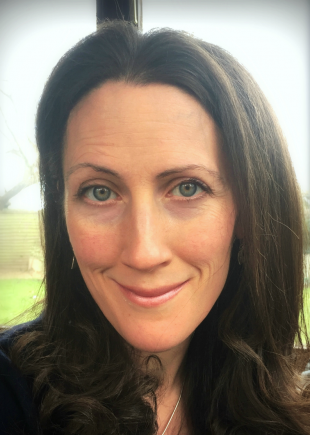 This past year has been incredibly challenging for all of us. As we emerge from our third lockdown and reflect on how life has changed, I am so proud of all that has been achieved across the agriculture, environmental and animal care sector. In the midst of the chaos conferred by the COVID-19 pandemic, both apprentices and employers rose to the challenge of producing crops and livestock to ensure continuing food security; caring for air, land, water and wildlife; and ensuring that all animals, from livestock to pets and zoo animals, had excellent standards of health and welfare.
It's ironic that our route review was scheduled for such a turbulent year – who could have predicted the changes that we've all had to make in how we work, travel and live, let alone what might be required in future? Yet change has become an integral part of our lives and the route review have enabled us to explore our sector's landscape in detail. Sustainability has been one of the major issues that we've had to address in terms of embedding specific knowledge, skills and behaviours into individual apprenticeships; pruning those apprenticeships that are less relevant now than in the past, and sowing seeds for new apprenticeships to serve future needs. We had a great response to the employer, apprentice and industry consultation on the route review and a huge amount of work has been put in both by Institute staff and our fabulous panel members in improving, streamlining and future-proofing our route.
I began working in agriculture just over 20 years ago, when popular concerns about the ozone layer and "greenhouse effect" were largely confined to the impacts of chlorofluorocarbons (CFCs) in fast food packaging. Now, sustainability, environmental impacts and the carbon footprints of our food, transport and lifestyle choices are top of governmental, industrial and consumer agendas. One of the few positive impacts of the COVID-19 pandemic is that the global carbon footprint was reduced by ~8% last year, largely because of reduced fuel use for travel and industry. We need to continue that momentum across all sectors worldwide, but especially in agriculture, where we face the dual challenge of producing high-quality food and reaching net-zero carbon emissions.
Every sector, occupation and apprenticeship has a role to play in transitioning to a new "green" economy and it has been marvellous to become Vice-Chair of the new green apprenticeships advisory panel (GAAP). The GAAP is charged with identifying the current and future skills and occupations that will be required for to emerge from the COVID-19 pandemic in a sustainable manner, as an integral part of the green revolution that will allow us to meet the UK's net carbon zero target by 2050. In line with government priorities for reducing greenhouse gas emissions from specific industries, the GAAP brings together members with expertise in agriculture, architecture, ecology, energy, engineering, environment, forestry and water management, in addition to a wealth of cross-cutting knowledge and experience. Our mission is to advise where apprenticeships could be greener, identify green gaps that need to be filled by new apprenticeships and be ambassadors to promote these activities.
It's incredibly exciting to be part of two such important panels as we move forwards into a sustainable future – lets sow the seeds now so that by 2050, through relevant, excellent, modern apprenticeships and T levels, we can reap green rewards.