Solicitor apprentices are outperforming those taking the more traditional academic route into law. Apprentice pass rates for the Solicitor Qualifying Examinations (SQE) are, on average, 26% higher than the overall pass rate.
Hamza Islam, at Norton Rose Fulbright LLP, shared his experiences as a current level 7 solicitor apprentice and why he chose to do an apprenticeship to progress in his career.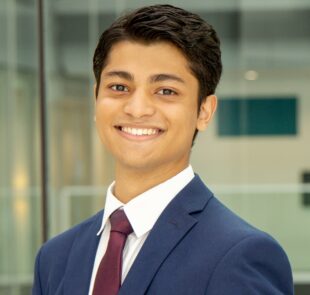 Hamza Islam is a solicitor apprentice at Norton Rose Fulbright LLP.
How did you learn about apprenticeships?
There was limited scope of my awareness to apprenticeships, I was already leaning towards law via the traditional pathway of university and therefore it made logical sense. My experience with apprenticeships was completely accidental and only occurred through a chance insight experience. I received an email follow-up detailing a firm's apprentice offering and began using that as a basis to apply to others.
What was your apprenticeship experience like?
I have had incredible opportunities through both my employer and my own presence within the apprenticeship space. I value the voice I have been given to speak to bodies, such as IfATE and the Law Society, regarding points of discussion as a legal apprentice. I have represented my firm on a global level as a charitable ambassador, which saw me travel to Cambodia with Save The Children UK.
I have been involved in market-leading deals and I'm establishing an organisation alongside apprentices from other providers to to help mitigate the lack of awareness we initially found with the route.
Have you any "words of wisdom" for other apprentices or employers of apprentices?
If I had any words of wisdom, it would be: "Being an apprentice often means dancing with the spotlight; I would recommend embracing the light as that's the only way a path can be established."