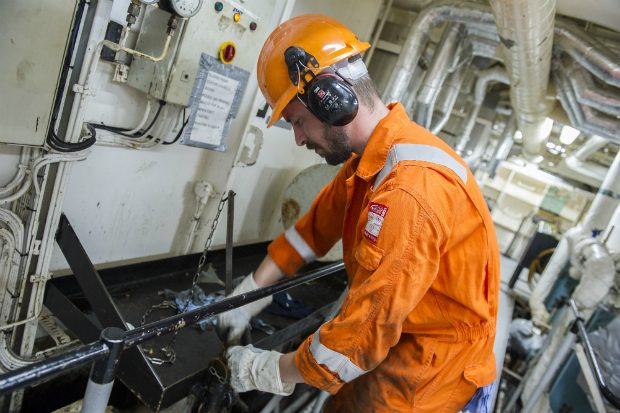 Trailblazer groups of employers have been paving the way towards providing new routes to training through employment for over two years. During this time, they have watched the landscape change before them.
Now a new landscape has arrived. Old frameworks are being replaced by the new protocol of standards and quality in this training. A levy on businesses over a certain size will provide the fund for learning and training.
Our responsibility is to support employers to develop high quality apprenticeship standards
The Institute for Apprenticeships is now constituted as the body to drive this initiative. Our responsibility is to support employers to develop apprenticeship standards whilst maintaining the quality. Our stakeholders are employers, potential apprentices, training providers and of course UK PLC. The possible impact of Brexit on imported skilled labour and our position rattling along the bottom of European national productivity tables makes this initiative imperative, exciting and potentially very rewarding.
The chain devolves from Government via the Department for Education who have overall charge of the system. From there for standards development it resides under the Institute of Apprenticeships' Board of employers, via their Approvals and Funding Committee on which I sit, out to 15 new sector route panels, each with their own Chair and panel of experts, out beyond that to the trailblazer groups. The conduit from trailblazers to the route panels are via the Institute's relationship managers. And this is only standards development, there are similar chains for funding, employer readiness and provider readiness with other organisations.
That's a constellation – a galaxy. As we know from astrophysics, given half a chance, that galaxy will expand and the planets and stars within it will move ever farther apart. Trailblazer groups risk working in the dark outreaches of this galaxy, creating standards which do not meet the new criteria of quality and the right blend of work experience and training to deliver the skills, knowledge and behaviour we need. And they risk being asked to work this out for themselves
The word 'reject' has gone from our vocabulary.
So we intend to create a new dialogue between employers and the Institute. This is urgent. A direct, agile, responsive, encouraging relationship. The word 'reject' has gone from our vocabulary. The starchy official letter knocking a trailblazer group back to the drawing board will be replaced by quick, friendly collaboration. Where a new idea for an apprenticeship standard might not pass the criteria, the trailblazer group needs to know quickly why there might be a hold-up and what to do about it. Maybe the standard is too narrow, maybe the assessment does not seem sufficiently independent, maybe the final product does not look enough like a passport for a certificated graduand to move freely around the sector or maybe the assessment at the very end does not look appropriate, robust or inclusive to gender, disability and educational background. Maybe there is another group in another sector working on a similar standard which could be combined to make the standard usable across a wider employment landscape.
Decisions made in weeks not months or years
Whatever the fix needed, we want it to be quick, collaborative, solution focused. Decisions made in weeks not months or years. New quality apprenticeships under way this year.
To hit the ground running we have a team of ninety dedicated passionate colleagues. We know this because they, like the Board, had to apply for the job and tell us why they were good enough. The route panel chairs and members have been interviewed and appointed, taking account of expertise, experience and intelligence. Relationship managers and the executive team are continuously mentored to ensure we all stay heading to the same goal.
Employers and apprentices must participate fully in this journey. Our Apprentice Panel of exceptional alumni and current apprentices advises us and guides us at every step. Our arms are genuinely outstretched, from today, toward the employers and their trailblazer groups. Come and talk to us. The door is open wide.
About every 20 years or so since the middle of the 16th century, Britain has tried a new way to skill up the nation. To a greater extent they all failed. If we – the employers, the apprentices and the Institute – go a long way to succeeding this time around, the legacy is infinite.
Follow the Institute on Twitter and Linkedin, and don't forget to sign up for our email alerts.