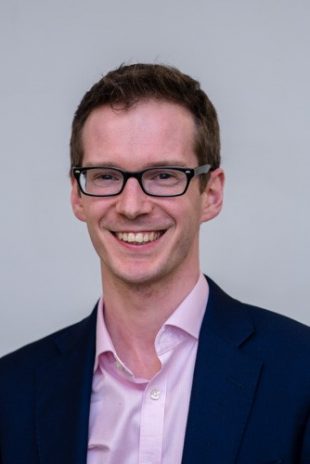 The introduction of End-Point Assessments (EPA), the 'exam' taken by apprentices at the end of their training, is arguably the single most important change to apprenticeships since the Richard Review.
It is therefore important to ensure that the EPA is a robust test of occupational competence. This gives employers confidence that someone who has completed an apprenticeship can do the job they have been trained to do. That system is External Quality Assurance (EQA).
The Institute for Apprenticeships and Technical Education (the Institute) is the body charged with overseeing the EQA of End-Point Assessments, and to do this we can also approve other organisations to deliver EQA. Our guidance from the Department for Education makes clear that these other organisations can be employer-led groups, professional bodies, Ofqual or the Quality Assurance Agency (QAA) for integrated degree apprenticeships.
We know that a system with multiple EQA providers has its critics but we believe it has three key strengths. Firstly, employers can have assurance that the organisation with the relevant knowledge and skills (and in some cases the legal duty) has an eye on the quality of assessments in their sector – be that the Solicitors Regulatory Authority, the Academy of Healthcare Science or the Worshipful Company of Saddlers.
Secondly, it means we can run a robust quality assurance approach, rather than something distant and light-touch. This gives us real on-the-ground inspection and assurance that EPAs are working, or intelligence on where it isn't, which means we can intervene and correct problems. No one organisation could do that without expanding its headcount significantly. But a mix of professional bodies and employer groups gives us an army of on-the-ground assurers with the skills, expertise and experience to check that EPA is being delivered effectively.
Thirdly, and most importantly, we know this is an approach that employers want.
Since the Institute was set up in April 2017 we have taken a number of steps to deliver this system. We have:
But we recognise there is more to do to ensure EQA is as robust as possible and that it is delivered consistently across different EQA providers.  We are working with the ESFA to strengthen the criteria that are applied to the Register of End-Point Assessment Organisations (EPAO) and the conditions which EPAOs have to accept to be on the Register. We are also publishing a more detailed framework for what EQA will cover and how EQA providers will deliver this. Both of these changes will make it clear what good quality looks like and how providers can achieve it.
We also need to make sure EQA providers are delivering consistently across a diverse range of sectors. We are working closely with these providers to ensure they have the support they need to do this, and building a new digital interface to allow us to exchange data smoothly and run the system more effectively. Our aim is for this to be in place in Spring this year.
We want this to be a process of change in which both End-Point Assessment Organisations and External Quality Assurance providers are engaged. So we will be working with both of these groups over the next few months - getting a sense from them about what works well and what can be improved in the current system. This will enable us to develop an EQA system which works for employers and apprentices, and supports and challenges EPAOs to deliver excellent assessment.