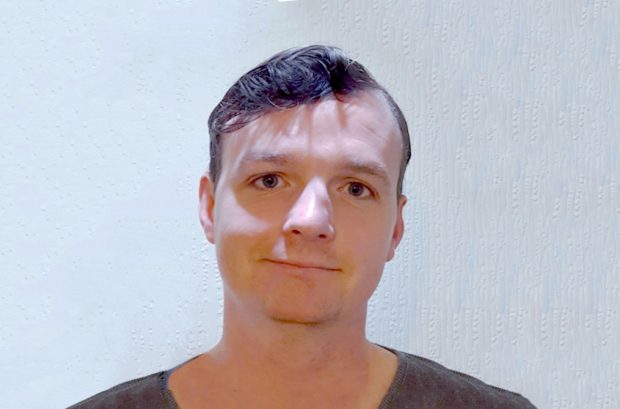 Joseph Bailey was delighted to complete his Adult Care Worker (ACW) apprenticeship in mid June at Creative Support. But on top of this achievement, he received another feather in his cap: Joseph was the first ACW apprentice in the UK to receive a Distinction.
Joseph's achievement is unique and impressive since he is one of a small minority of male apprentices in the care sector.
Both Creative Support and Training Qualifications UK were amazed with Joseph's drive, expertise and confidence throughout his apprenticeship.
His completion follows hot on the heels of the certification of Sona Peskin, the first ever ACW apprentice to be certified in the UK on the new apprenticeship standard. Sona also undertook her apprenticeship with Creative Support and was also assessed by a TQUK EPA assessor. The two companies seem to have hit a stride, training and assessing apprentices for a future in the care sector, with many more apprentice certifications to come.
A natural carer
Joseph enjoyed his apprenticeship from start to finish: "I have been at Creative Support for nearly three years and have found management, staff and service users a pleasure to work alongside. My line manager, Jasmine Dale, and both my assessors, Margaret Whipday and Sophie Welch, were always extremely helpful and were there when needed.
"The end-point assessment felt a bit daunting[...] I found the thought of a [45 minute] discussion a little nerve wracking. My anxieties were put to one side when I received an email and a phone call from TQUK with the areas which I would be discussing and how the process would be taking place. I found the entire TQUK approach regarding the end-point assessment friendly, helpful and thorough. TQUK gave me the impression that they were there to extract as much information regarding my skills and knowledge rather than trying to trip me up.
"The whole apprenticeship has been invaluable and I now hope to go on to complete my level 3."
Joseph blew everyone away
Everyone involved was consistently impressed with Joseph throughout the apprenticeship. His on programme assessor, Sophie Welch, said: "Joseph is an enthusiastic member of staff who is keen to learn and develop. He showed commitment throughout the programme and was always a pleasure to support. His attitude and personality shine through.
"Male support care staff are a minority in the UK but Creative Support encourage equal opportunities and a diverse workforce in supporting our service users.
"I was fortunate to work with TQUK in Joseph's end-point assessment. I developed excellent relationships with the End-Point Assessment Officers at TQUK and found them to be approachable and helpful. They listened to my queries and worked with me to find solutions. The Management Information system TQUK have developed is excellent and simple to navigate and store completed documents. I am delighted with the outcome for Joseph and thoroughly enjoyed working with him and TQUK."
Janet Glentworth, Vocational Centre Manager at Creative Support, said: "We're very, very pleased that we've got our first male apprentice and our first Distinction in adult care. As a company, we invest in our staff and ensure they get excellent training and development, and using TQUK as an end-point assessment organisation has made that a smooth process. They help the learner feel at ease, relaxed and ready for the end-point assessment.
"As a member of the Trailblazer group, it's a privilege to actually see the first one through from the start of the process."
TQUK's Head of EPAO, Kelle McQuade, said of the achievement: ­­­­­­­­­­­­­­­­­­­­­­­­­­­­­­­­­"We're so very proud of and impressed by Joseph for showing us what he can do. We heard nothing but good things from his assessor and from the staff at Creative Support. His example is inspiring.
"Another thing that really shone through with Joseph's apprenticeship was the support he got from everyone at Creative Support. They gave him every opportunity to prove his skills and as a result Joseph has been able to reach his potential. We're sure he will make an amazing care worker.
"Now that TQUK has firmly established itself in the assessment of care sector apprenticeships, we're very excited for what we can accomplish in other industries all over the UK.
"I'd like to extend my heartfelt congratulations to everyone – from Joseph to the staff at Creative Support and everyone in between – for making this great moment possible. We're so happy to be working with such great people!"
Take a look at the apprenticeship standards on our website