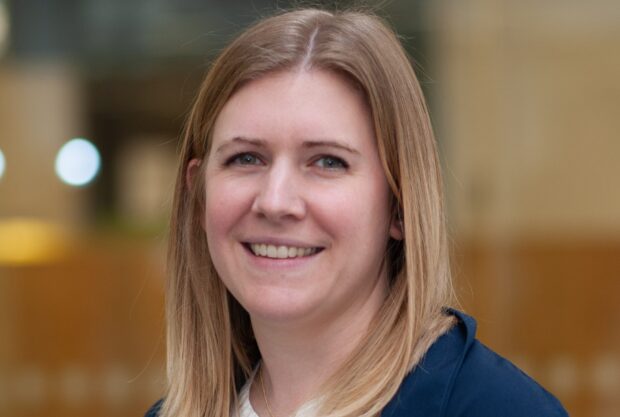 It has been a busy month so far for the funding team, as we work our way through the current round of funding band reviews and seek to improve how we reach and communicate all of our funding recommendations.
Funding reviews
The Minister for Apprenticeships and Skills, Anne Milton, has asked us to review 61 apprenticeship standards since May last year. She has now approved our recommendations for 41 of these, with the latest 11 announced last week and updated on the funding review pages of our website. We expect to reach conclusions on the remaining standards by the end of the summer.
I can also confirm that we will be evaluating the impact of the funding reviews in the coming months. We will assess the impact of any changes to funding bands on numbers of starts as well as additional measures where appropriate.
This process will take time given the staggered implementation of funding band changes and we will need time to collect enough data to analyse if there are any trends.
We are open to ongoing discussions with Trailblazers once we have this data.  We want to ensure that quality apprenticeship training and assessment is still viable with a reviewed funding band. And where evidence suggests this is not the case, we will act.
The underlying aim is to ensure all reviewed standards have the most appropriate funding band to support high-quality delivery and provide value-for-money for employers and taxpayers.
Clarity on our funding approach
We've taken on board concerns raised by employers involved in developing new apprenticeship standards, as well as those who helped develop the apprenticeships in the funding review. A common issue was that they found it difficult to understand how we reached our funding band recommendations.
We are determined to improve on this and have been working on a raft of measures to make our processes clearer and easier to understand. This week we have launched our first wave of improvements and I would like to explain them to you.
Information at an early stage
One of the new things we will be doing is ensuring that a funding section is included in intensive workshops our Relationship Managers have with new Trailblazers. We want employers to be given more information about the process at an early stage.
Decision-making flowchart
We have also created a clear decision-making flowchart, showing how we prioritise data points used in funding band decisions and the dependencies between them.
The flowchart sets out the step-by-step process of how a decision is reached, including steps taken by Trailblazer Groups, Relationship Managers, Funding managers, Route Panels, the Insitute Board sub-committee and the Secretary of State for Education.
Improved funding forms
My team has also developed improved funding forms. This is to help Trailblazers supply the right information first time to help us reach the most appropriate funding recommendation. Employers involved can now use the forms to identify standards they think are similar to their own, to help us draw the right comparisons.
We will also provide them with model forms and answers to frequently asked questions. The idea is to provide a better sense of what information the Institute would like to see, which should help to improve the evidence submitted.
Updated guidance
Our website guidance has also been updated to help employers and providers better understand how funding decisions are reached.
And we have committed to improving communication with Trailblazers throughout the funding process, to set clear expectations about their input and timescales, and make it clearer how the final funding decision was made.
Initial funding band removed
Finally, we've listened to the feedback from Trailblazer Groups about the initial funding band that they receive when an occupational proposal is approved. It's clear that this hasn't been working as we intended, so we have removed it from the funding process altogether. Instead, we'll be sharing information with Trailblazer Groups about the funding bands assigned to apprenticeships that share the same characteristics as their own, to give an early sense of likely funding bands and help trailblazer groups with their planning.
A second wave of improvements will be announced following further review and engagement with stakeholders, so I will have more to tell you later this year.
I have full confidence in the robustness of our funding processes. Our ambition through the changes set out above is to help ensure that all our stakeholders share that confidence.
Working more collaboratively with the IfA funding team enables us to better shape standards to meet the criteria we need to help build vital skills development in our industry.  Sharing the decision making process through early engagement with trailblazers will support employers to create, develop and approve new apprenticeship standards more efficiently and at a band that represents both cost effectiveness and above all quality delivery.

- Peter Kay (trailblazer chair), Head of Learning and Development at Tarmac