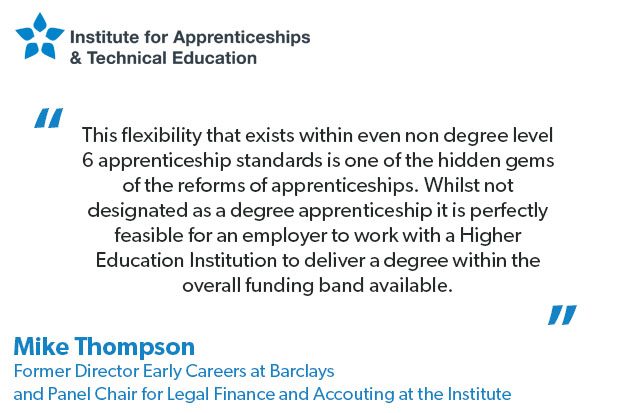 During my career in banking I have often heard the phrase "banks are just tech companies with a balance sheet". Whilst this has an element of truth to it, the reality is that they are still, at their heart, service organisations and service organisations fundamentally rely on the calibre and skills of their people.
In the modern era this is even more the case with the world of financial services changing at such an incredible pace. Changing consumer behaviours, new technologies and the inexorable growth in regulation are fundamentally changing how financial services firms operate and then impacting the skills and capabilities required to be successful within the sector. Financial services firms that do not invest heavily over the coming decade in developing their workforce risk extinction as new players enter the market better placed to serve consumer's needs.
In retail banking the consumption of services is increasingly via mobile with fewer face-to-face and telephone transactions year on year. As generation Y move into the workforce it is hard to imagine that visiting a branch or even calling a service centre will even cross their minds. Instant transactions on the latest device in their pocket or video/online chat are far more likely to be the norm.
The modern bank manager will be very different to what we have been used to in the past. Recognising these changes back in 2015, banks from across the sector came together to create a new apprenticeship standard - Financial Services Professional which is a level 6 apprenticeship standard.
One of the hidden gems of the reforms of apprenticeships
This new standard allows both new entrants to Banking as well as existing workforces to be upskilled and prepared for the future, working in partnership with professional bodies such as the London Institute of Banking & Finance. Whilst I was at Barclays, we forged a successful partnership with the Institute of Banking & Finance in order to create an apprenticeship programme that would allow us to train up future talent across different parts of the business including Relationship Managers in banking.
Not only were we able to deliver professional qualifications via the apprenticeship we were also able to follow a degree route thanks to the London Institute of Banking & Finance's degree awarding status. This made it very attractive to potential participants who could get the best of both worlds – professional recognition and a degree all fully-funded by the employer via the Levy.
This flexibility that exists within even non degree level 6 apprenticeship standards is one of the hidden gems of the reforms of apprenticeships. Employers and learners can genuinely have their cake and eat it! Whilst not designated as a degree apprenticeship it is perfectly feasible for an employer to work with a Higher Education Institution (HEI) to deliver a degree within the overall funding band available.
The standard was designed by both traditional retail banks as well as investment banks in such a way that it offers a flexible range of pathways depending on which part of the sector you are in. These allow an apprentice to study a diverse range of topics including Financial Markets & Risk, Relationship Management, Commercial & Corporate Financial Services and Fintech.
The benefits of higher apprenticeships
One of those who has benefited from this programme was a young man who I recently heard speak at the Institute's and City HR's joint National Apprenticeship Week event. He spoke eloquently about his apprenticeship and how it was helping him forge a successful career, gain a degree and all debt free!
The biggest benefit I see of these types of higher apprenticeship standards is how they have enabled employers and professional bodies to restore the links between themselves and their professional bodies that had weakened over the past two to three decades as the focus of recruitment shifted to graduates. Being able to fund high quality degree apprenticeship programmes will enable Financial Services to restore the profession of banking but in a very modern and innovative way.
The more recent arrival of the Masters apprenticeship in Leadership and Management will also provide a shot in the arm for financial services firms needing to re-skill and upskill more senior leaders. The ability to work with top schools such as Ashridge, Cranfield and Henley on more research driven qualifications will bring a long overdue injection of more strategic education and thinking to the sector and turbo charge the preparation of the next generation of leaders in the sector who are ill prepared for the technology revolution engulfing them.
Being able to take a step back from the day to day and look at problems and opportunities from a different angle will be invaluable. HEIs will bring a much-needed external perspectives to future leaders as well as access to invaluable research.
The big question for many organisations will be - what will the optimal mix of talent be? With apprenticeships being underpinned by levy funding it makes them a potentially more attractive proposition than the more costly graduate programme. Only time will tell if higher apprenticeships will take hold across financial services, but early signs are very encouraging.