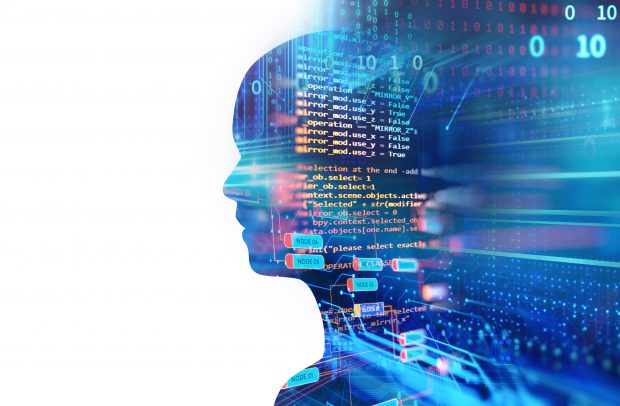 I have worked in financial services for a very long time and have been privileged to witness first-hand many innovations and changes in the industry, everything from the creation of the credit card industry, the deregulation in the 1980s, the internet boom in the late 90s all the way through the revolution of technology, mobile, digital and more.
Before becoming Chair of the Institute for Apprenticeships, my time with Barclays over nearly a decade including three years as Group Chief Executive and more than 15 years with Citi gave me a unique vantage point on the rollout of modern apprenticeships in the financial sector.
In that time we've witnessed incredible growth and the City of London further established as a key international player and the centre of European banking. Financial services across the UK must continue to play a vital role in the economy and we are going to have to be more creative and resilient with the challenges to come.
We enjoyed boom years throughout much of the 1990s, before the 2008 crash led to welcome increased regulation and the relentless march of digitalisation is transforming how we will all work in future.
New apprenticeships that meet the skills needs of employers
It has resulted in the need for careful thought about how we formalise training. Any programmes need to be forward looking and able to adapt to new technological developments.
A key part of the answer has been apprenticeships which the Institute has been tasked with developing with employers since its inception in April 2017. New apprenticeships that actually meet the skills needs of employers and that have been designed in partnership with major players including Barclays, Santander, Lloyds, RBS, HSBC, Virgin Money, Nationwide Building Society, Legal and General, and JP Morgan.
Financial services employers understand best the skills needs of our workforce, and what training is required to prepare apprentices for long and rewarding careers. That's why the Institute challenged them to identify what knowledge, skills and behaviours must be mastered before apprentices get the chance to prove they can really do the job required. They do this through completing rigorous end-point assessments, which were introduced through the apprenticeship reform programme to inject, independent assessment, extra rigour and valuable reassurance to employers over the return on their investment.
There are now a wide variety of apprenticeships available from entry level Financial Services Customer Adviser, which is proving to be extremely popular with over 2,500 starts on the standard in the past two years, to Senior Investment/ Commercial Banking Professional at postgraduate level.
In between that there are opportunities to train as a Financial Adviser, Financial Services Professional, in Investment Operations, Mortgage Advice, and an Assistant Accountant.
Apprenticeships offer training opportunities across your business
There have been around 15,000 starts on financial services-related apprenticeships since the Institute launched. The potential for further investment in apprenticeships is virtually endless.
My own company 10x Future Technologies Group currently employs an assistant accountant apprentice and a HR Consultant apprentice. It's great to be able to invest in them and I know they are going to be an important part of our future.
The banking industry is becoming increasingly interested with how employers can recoup the money we pay the government through the apprenticeship levy – which can be claimed back to fund apprenticeships training.
Apprenticeships offer training opportunities across your business. There are now almost 500 in total that have been approved for use.
We are anticipating further immense change for the financial services sector. There is much discussion about further digitisation, with big changes to high street banking predicted and artificial intelligence expected to play an increasing role. We are also seeing the growing popularity of neo and challenger banks and green banking with investment in climate friendly business. These all present training challenges that modern apprenticeships are equipped to meet.
I'm incredibly proud of the apprenticeships that have been developed for my sector during my time as Chair of the Institute and look forward to a huge amount of further innovation and development. There has never been a better time to look at what apprenticeships can do for your business.
Find the range of apprenticeship standards available on our website.