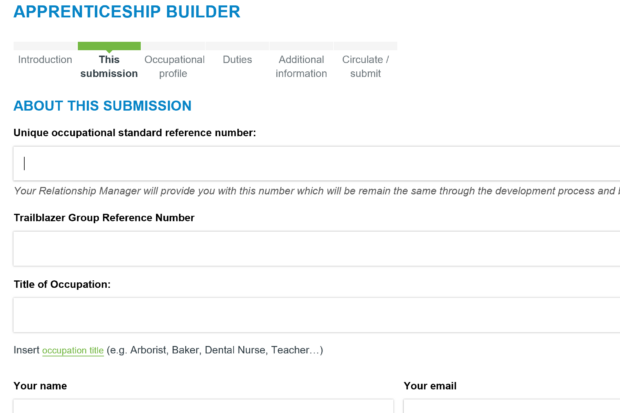 We're introducing a new set of templates to help you develop proposals, standards and end-point assessment plans, in an easy format to help you focus on key areas.
These templates will include:
a fixed format to ensure that we receive all the necessary information consistently from each trailblazer group
drop-down menus where there is a finite number of possible responses
basic guidance relating to individual information requests, and links to further information if needed
links to best practice examples of standards and end-point assessment plans, to help illustrate the sort of information we need
automatic prompts to ensure all relevant sections have been completed.
Some parts of the forms such as the free text boxes will necessarily require subjective responses, but with our updated guidance and the continued support of Relationship Managers we anticipate the new templates will significantly improve the development process.
The aim of the new templates is to radically reduce the need for requests for additional information, reducing the overall time from development to final approval.
Ultimately this will feed into our new, digital end-to-end process that will likely be launched later this year.
Find out more about the Institute's Faster & Better programme on our website