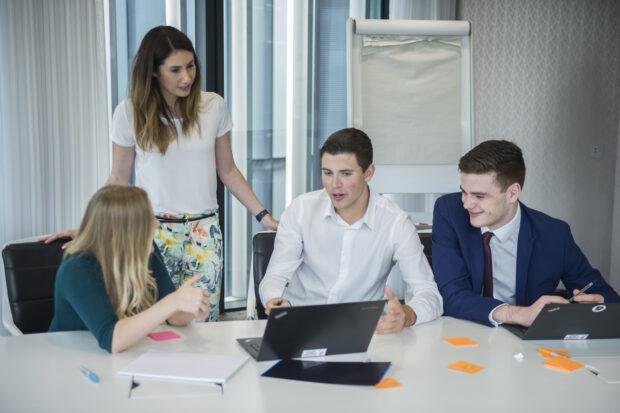 You've told us you'd like to see a more streamlined standards development process, so the Institute has been piloting different approaches, including a more intensive option for those trailblazers wanting to move swiftly, with access to support throughout.
Our two-day workshops will enable trailblazers to complete – or nearly complete – the writing of standards or end-point assessment plan submissions in just two days, reducing the average duration of the development process by about a third. Standards will be available for use as quickly as possible.
At the end of the workshops (subject to any amendments that may be made following external consultations), groups should have a complete or nearly-complete submission that has been agreed by the Institute as compliant, and which is ready to go before the Route Panel. We'll publish dates and venues for upcoming workshops on our website.
Trailblazer groups will have some preparatory work to complete for each type of workshop, but the vast majority of the development work can then be carried out in intensive facilitated workshops, led by Relationship Managers.
The two-day events will begin with plenary sessions to outline apprenticeship policy content and context, so trailblazers are in the strongest position to combine their occupational expertise with the necessary understanding of the policy constraints of the apprenticeship system. Some exercises and workshops to develop the key skills required will also be offered before work begins on the trailblazer's own submission.
Relationship Managers will then lead groups through the process of completing the submissions forms, and opportunities will be taken to check progress and compliance with staff from the Approvals and Assessment teams.
Find out more about the Institute's Faster & Better programme on our website